Guwahati: Northeast's most awaited fashion show for a cause event "(NEIFW)Northeast International Fashion Week – 2021" concluded on 30 Dec 2021 in Guwahati.
Special DGP (T & AP) cum IGP, BTAD,  L R Bishnoi inaugurated the two-day event held at Blue Paradise, Borbari, Guwahati.
The 6th season was filled with a lot of innovation, creativity, and fashion, as the opening theme was "Fashion for all". In collaboration with neighboring countries and people from different cultures, this event is a great platform for young talents to showcase their talent and win interest worldwide.
The 6th Season of (NEIFW) Northeast International Fashion Week 2021 had host of Aspiring Fashion Designers like Manisha Rajbanshi / Sushmita Mandal (Nepal), Payal Biswas (West Bengal),Gitartha Kashyap, Anuradha Jain, Purbharee Mahanta, Huangpi Rani Gogoi, Subhra Ghosh, Anitha Maddipatla (Chennai) ,Nabam Yassing, Toingam Khangam Kengam Doke (Arunachal Pradesh) ,Purabi Bora, Sujata Boro, Haina Narzary, Gigi- Lazzu Lepcha(Sikkim), Richa Rabha, Olimpica Sonowal ,Noelani Mushahary, Kajal Kumari, Rakhi Singha (Siliguri), Debi Dey, Isha Agarwal (West Bengal ) Soni Sahani Choudhary (Siliguri), Moryca Marak, Jarikgam A Gitok Sangma  (Meghalaya), Hritidipta Roy,  Anisha  Sharma , Rupa Shankar (Nepal)  ,Rashi Jain, Shahin Parween,  Arbin Tonjam (Manipur), Rupu Barua, Afsana Hussain, Rajlakshmi Paul, Divya Bhartia ,The Flaire shop by Medha (Kolkata), Aloka Rabha,Moonme Baruah, Heena Mour, Jyoti Beypi, Minty Tungjangpi (Karbi Anglong) , Parash Moni Bhuyan and two very prominent designers of India from Lakme Fashion Week (Pallavi/ Dipti) and London Fashion Week – Wrickie Angrish.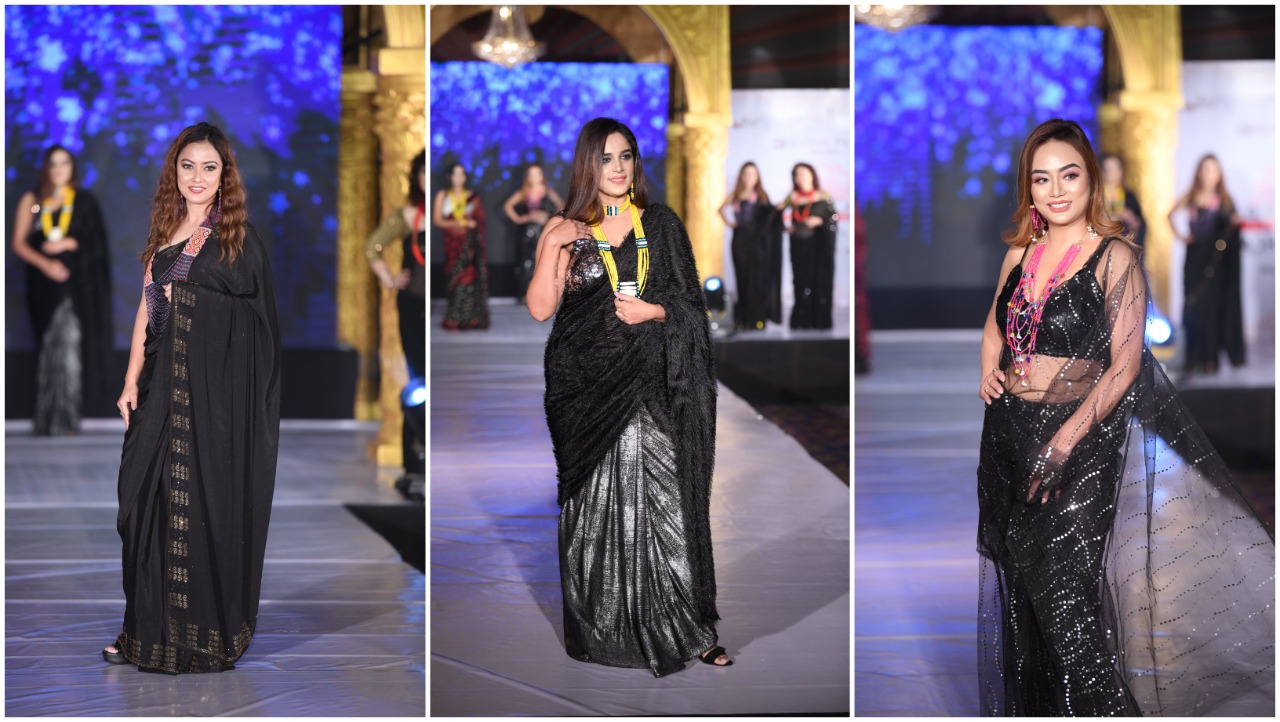 The magnificent event is powered and hosted by the team of Kreative People – under Prasantt  Ghosh, one of the best fashion designers and fashion choreographers in Northeast, India. Since 2015, Prasantt Ghosh and his team have been working rigorously on creating the biggest platform for the future of fashion and integrating the Northeast's rich handloom crafts internationally. Prasantt Ghosh, the face of fashion designing and modeling from the seven sisters of India, is a man who firmly believes that Indian Threads and artisans can create unmatched magic in the world of fashion. His three-decades-long career as a fashion designer and choreographer is full of awe-inspiring moments. Apart from being a Fashion Designer Prasantt Ghosh is a versatile fashion choreographer, He has done choreography of more than 2000 fashion and beauty-related events in India and abroad. Prasantt Ghosh's fashion collection is widely popular across the world and is available in many outlets in India and abroad as well. To check out Prasantt Ghosh's collection, you can visit his official website – www.prasanttghosh.org
Northeast International Fashion Week(NEIFW) this year was more enthralling as Prasantt Ghosh, who has revived the legacy of northeast rich handloom crafts globally, is all prepped up to spread social awareness in a new way through fashion. The fashion designer who has led to the creation of a new fashion wave across the world by defining the authenticity of northeast crafts has come up with a theme to support "The Poor Handloom and Handicrafts Artisans and Craftsmanship " in the 6th Season of Northeast International Fashion Week 2021. Prasantt Ghosh has worked in shows all over India and countries like Bangladesh, Bhutan, Malaysia, Sri Lanka, Nepal, and so on. He has also been awarded the Best Fashion Choreographer of Northeast – 2011, Lifetime achievement award from the wife of the Governor –2018, and Northeast Leadership Award – 2015 for his excellent service in the field of Fashion, Textile, and Craftsmanship.  
Worth mentioning here is a fact that NEIFW is not just another Fashion Event but a Fashion Event with a social cause. The social theme of the event previously was for the Old-Age home; Eye and body organ donations, Planting trees and protecting the environment, giving shelter, and protecting the animals along with PETA, India, and many more animal welfare organizations. Most importantly the objective of the event is to create brand awareness among the public and media associated with the fashion industry of the North East. There are also fashion accessories stalls from budding and established entrepreneur in this event.
NEIFW always targets domestic/international buyers with the right trends and promotes Northeast Handloom and Handicrafts. NEIFW also has an impressive line-up of designers and models from Malaysia, Myanmar, Sri Lanka, Bangladesh, Nepal, and Bhutan. It is a landmark event in the sense that the Northeast is now going to be the latest fashion destination for all designers of the neighboring regions. 
Guest of Honour- Vijay Naidu, owner of Swarnajyoti events and Blue Paradise, Utpal Baruah, MD of Pratham Khabar, Newstime Assam and Ub Photos, Nitesh Ranjan Das, Businessmen and social worker, Sweety Jane Pala- award-winning actress, Celebrity makeup artist Christina Joseph from CJ makeup and Wrickie Angrish –renowned Fashion Designer from London Fashion week were present in the event.
(NEIFW) Northeast International Fashion Week has always been a big buzz in the entire northeast where all aspiring and notable Fashion Designers of India and abroad participate to showcase their exclusive designs for a noble cause.