In a landmark verdict, the court of the Sub-divisional Judicial Magistrate of Hojai sentenced one of the accused convicted in the shocking rape and murder of a 58-year-old school teacher at Jamunamukh to death while sentencing the other to life imprisonment.
Moinul Haque and Selimuddin, the two accused who were found guilty by court earlier on July 24 this year, were sentenced today.
#JamunamukhTeacherRape: Court orders death penalty to prime accused Moinul Haque and life imprisonment to Selim Uddin https://t.co/NLZVLPOVf9

— NEWS LIVE (@NewsLiveGhy) August 1, 2018
"The court has pronounced its verdict today. While Selimuddin has been sentenced to life imprisonment under sections 201 and 302 of the IPC, Moinul Haque has been sentenced to death under sections 376(A), 302," the lawyer representing the victim's family said.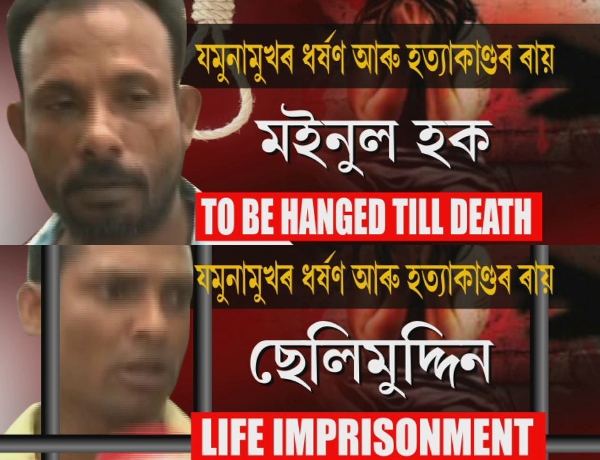 Meanwhile, family members of the victim expressed satisfaction with the judgement pronounced today, and hoped that the sentencing will deter other criminals from committing such heinous crimes in future.
"We are satisfied with the verdict. We hope that it will set a precedent and also deter other criminals from committing such heinous crimes in future. We won't get our mother back but the verdict will give us some comfort and solace considering the manner in which our mother was killed," the victim's daughter told News Live.
The two accused were found guilty of raping and murdering the 58-year-old headmistress on May 31 last year while she was on her way home from school.