GUWAHATI: The 12th edition of the International Guwahati Film Festival will start from 7th February 2020.
The film festival is organized by Gauhati Cine Club and will be held in the Kanaklal Barua Auditorium, Assam State Museum, Guwahati.
A total of 11 movies will be screened from various countries including Tunisia, Hungary, Turkey, Kazakhstan, Bangladesh and Czech Republic.
The movie list includes movies like, "Maine Gandhi Ko Nahin Mara", "Afterlife", "Three Brother", "Mustafa Z", Iti, Tomarei Dhaka", "Talan", "Pains of Autumn","Nongphadok Lakpa Atithi", "Porto Farina", "Pokhilar Pakhi", "Ji Golpor Ses Nai".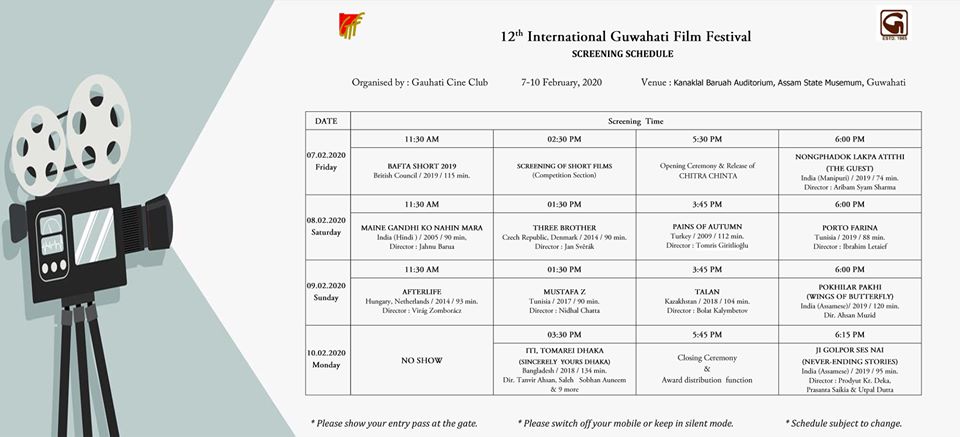 Other than the screening of films, the organizing committee has also kept a short films competition category.
The magazine of Gauhati Cine Club Chitra Chinta will also be released like every year.
It is to be mentioned that the film festival was scheduled on 10 December 2019 and was postponed due to the anti-CAA protests across Assam.